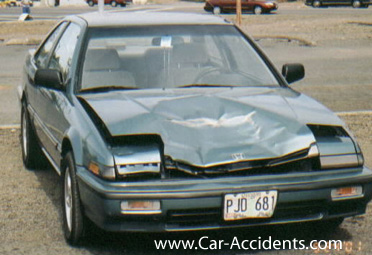 I watched an easily avoided wreck** develop and happen yesterday.
A relatively new Ford Pick-up passed me on the right and slid into the gap between the car in front of me and me. It then proceeded to allow less than 1 car length to the Accord in front of it. Meantime, the pick up driver is using his cell phone. We come to a slow down at an interchange and Accord slows down, the Ford did not. Result? One wiped out Accord and a mildly dinged Ford Pick-up.
A rare occurence? I don't know, but with all the driving I do, I regularly see a lot of similarly agressive/inattentive driving. I am surprised that more wrecks like this do not happen.
Driving has become increasingly aggressive over the last few decades and our freeways at times resemble a NASCAR race more than a commute. Adding to the problem are distractions associated with Cell Phones, hot coffee, etc.. What is the solution? More agressive enforcement of driving laws? Ban cell phones in cars? Require driver training every time a license is renewed?
What are your thoughts?
** if its avoidable its no "accident" its a wreck